Send Inquiry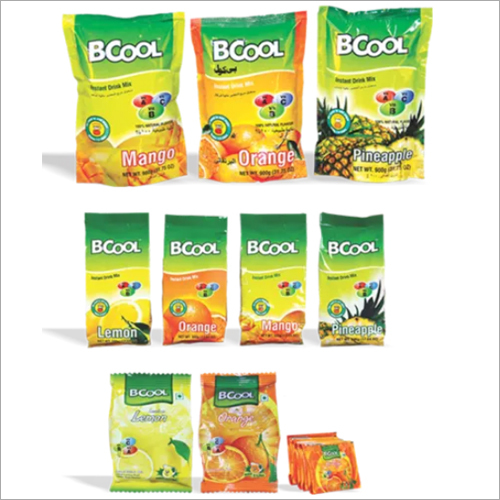 Product Description
Instant Drink Mix refers to a powdered beverage product that offers a convenient and quick way to prepare a refreshing drink. These mixes come in various flavors, such as lemon, orange, mango, or berry, and can be easily dissolved in water or other liquids to create a flavorful beverage. Instant Drink Mixes are popular for their ease of use and ability to provide a tasty drink on the go or at home.
FAQs:
Q: How do I prepare Instant Drink Mix?
A: Preparing Instant Drink Mix is simple. Just empty the desired amount of the powder into a glass or pitcher, add water or the recommended liquid, stir well until the powder is fully dissolved, and your refreshing drink is ready to enjoy. The specific mixing instructions can typically be found on the product packaging.
Q: What flavors are available for Instant Drink Mix?
A: Instant Drink Mixes come in a wide range of flavors to suit various preferences. Some common flavors include lemon, orange, mango, berry, grape, strawberry, and tropical blends. It's a matter of personal preference, and you can choose the flavor that appeals to you the most.
Q: Can I adjust the sweetness of the drink made with Instant Drink Mix?
A: Yes, you can adjust the sweetness of the drink made with Instant Drink Mix according to your taste preferences. If you find the drink too sweet, you can dilute it with more water or add ice cubes to reduce the sweetness. Conversely, if you prefer a sweeter taste, you can add a bit more powder to enhance the flavor.
Q: Are Instant Drink Mixes suitable for children?
A: Instant Drink Mixes are generally suitable for children. However, it is important to consider their dietary needs and any specific health conditions. Some products may contain added sugars or artificial ingredients, so it's advisable to choose options that align with your child's dietary preferences and requirements.
Q: Can Instant Drink Mixes be used with other beverages?
A: While Instant Drink Mixes are primarily designed to be mixed with water, you can experiment and mix them with other beverages such as sparkling water, soda, or lemonade to create unique flavor combinations. However, it's important to note that the intended taste and consistency may vary.
Enter Buying Requirement Details